A new image for their launch on the European market
BtoB communication means 10% inspiration and 90% discipline
Basler Electric is a family-owned company based in Illinois that manufactures generators, voltage regulators, electrical switches, power transformers and motor controllers. Products with reliable technology and no frills this is the idea that we have adapted to the communication for their entry into the European market. Customer and application areas are as diverse as the products. As a BtoB agency, it meant analyzing, classifying, structuring, synthesizing and achieving the right targets with the right products by generating leads. In short, 10% inspiration, 90% discipline.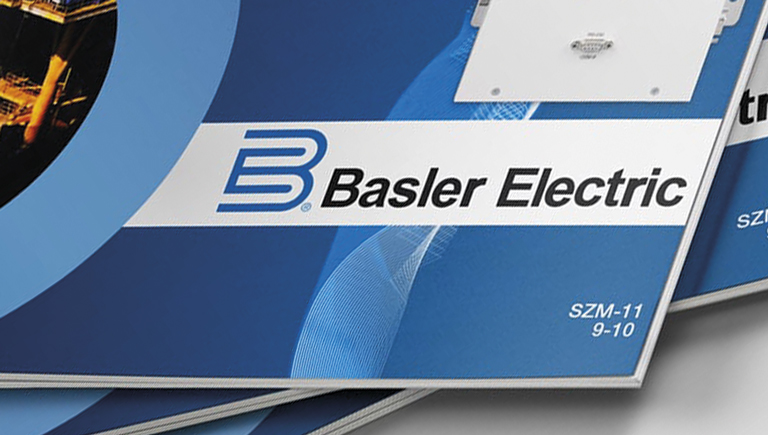 A BtoB agency for international clients
Our missions for Basler Electric include: redesign of the logo, brochures, data sheets, user reports, newsletters, roll-ups, etc.
Consult our other references